Full-Time & Part-Time Programs
Sevenstar Academy is an accredited, online Christian program for elementary, middle school, and high school, specially designed to meet a student's need for solid academics, flexible scheduling, and strengthening in the Christian faith.
Confidently build an interactive, academically rich curriculum based on a Christian worldview and facilitated by certified Christian educators. 

Enjoy a flexible schedule that allows you to set your own start and end date, enables students to work at their own pace, and encourages mastery along the way.

Find academic challenges that fit your student's interest with elective courses in world languages, fine arts, design, technology, and more.

Pursue courses that help your student prepare well for college with options such as AP English, history, science, social science, and elective courses.
Many homeschoolers struggle to find ways to enroll their students in advanced placement courses to help them prepare well for college. Sevenstar's wide range of course options solves that problem with ease! 
Your student can pursue AP English, history, science, social science, and elective courses using Sevenstar's flexible online program. Students can go even further with Sevenstar's dual enrollment partnership with accredited Christian colleges and universities!
For students needing elective credit, Sevenstar offers even more options. With courses in foreign languages, fine arts, design, technology, and more, homeschooled students can easily find academic challenges that fit their interests and long-term goals.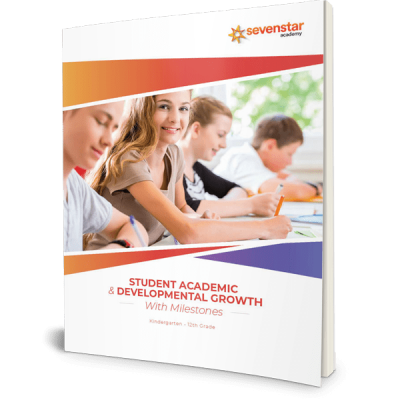 Student Academic & Developmental Growth
Is your student on track to meet age-appropriate developmental milestones? In this free download, find guidance for what to expect at each grade level.
Sevenstar's full-time program brings together the best of what both private Christian schools and home education have to offer. Families can enjoy the confidence of a full Christian curriculum taught by certified instructors while also maintaining the schedule flexibility found in a homeschooling environment.
With the full-time program, Sevenstar Academy becomes your student's school of record, similar to being enrolled in any public or private school. For some families, this is a temporary option for a year or two during times of instability or circumstances that limit access to quality education. For other families, it is an option that works for the entirety of their student's education, providing years of stability and quality education. 
Whatever the case, when you partner with Sevenstar Academy's full-time program, you can rest assured that your child will receive a quality education with rigorous academics and trustworthy instructors.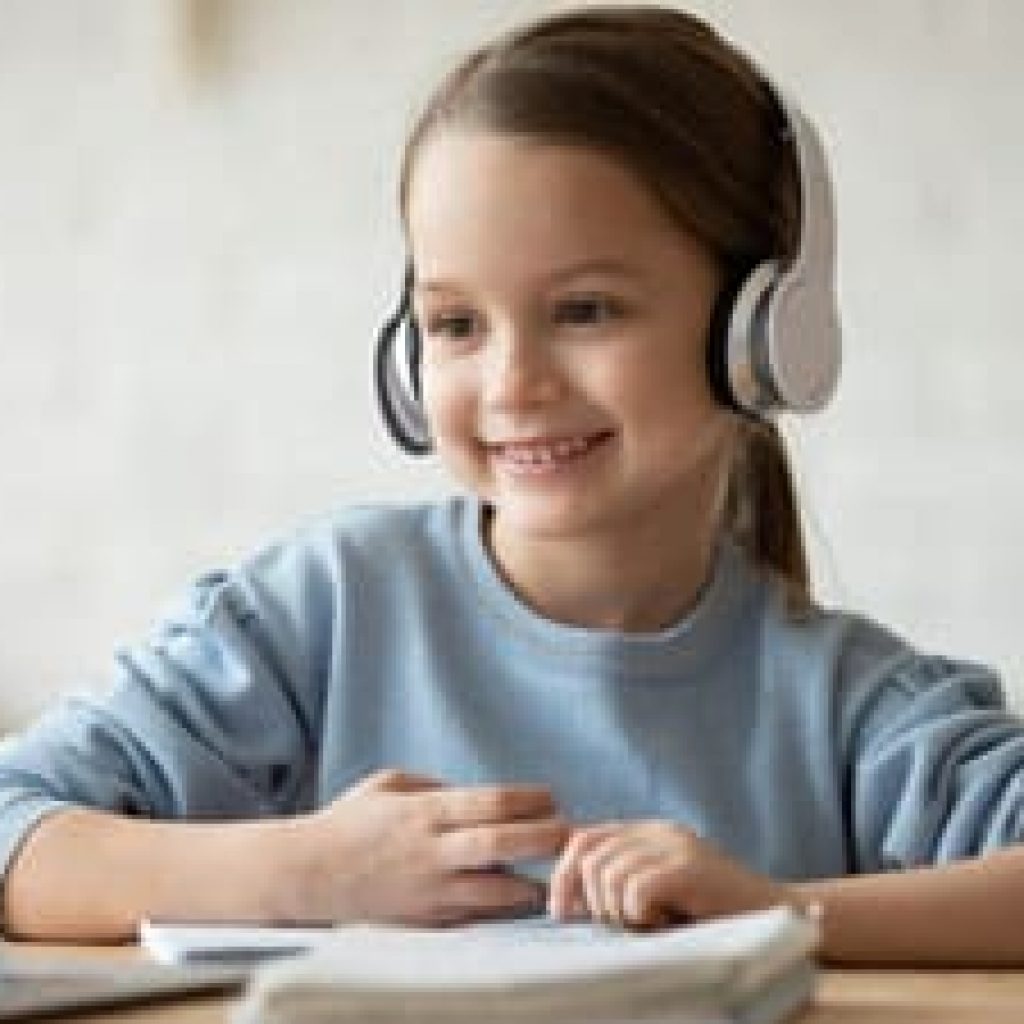 At Sevenstar we know a solid foundation during the elementary years ensures that your student will have all the right tools for success through high school and beyond.
It's exploration time! With Sevenstar's solid core courses and a variety of electives, your student can begin to discover interests without sacrificing academics.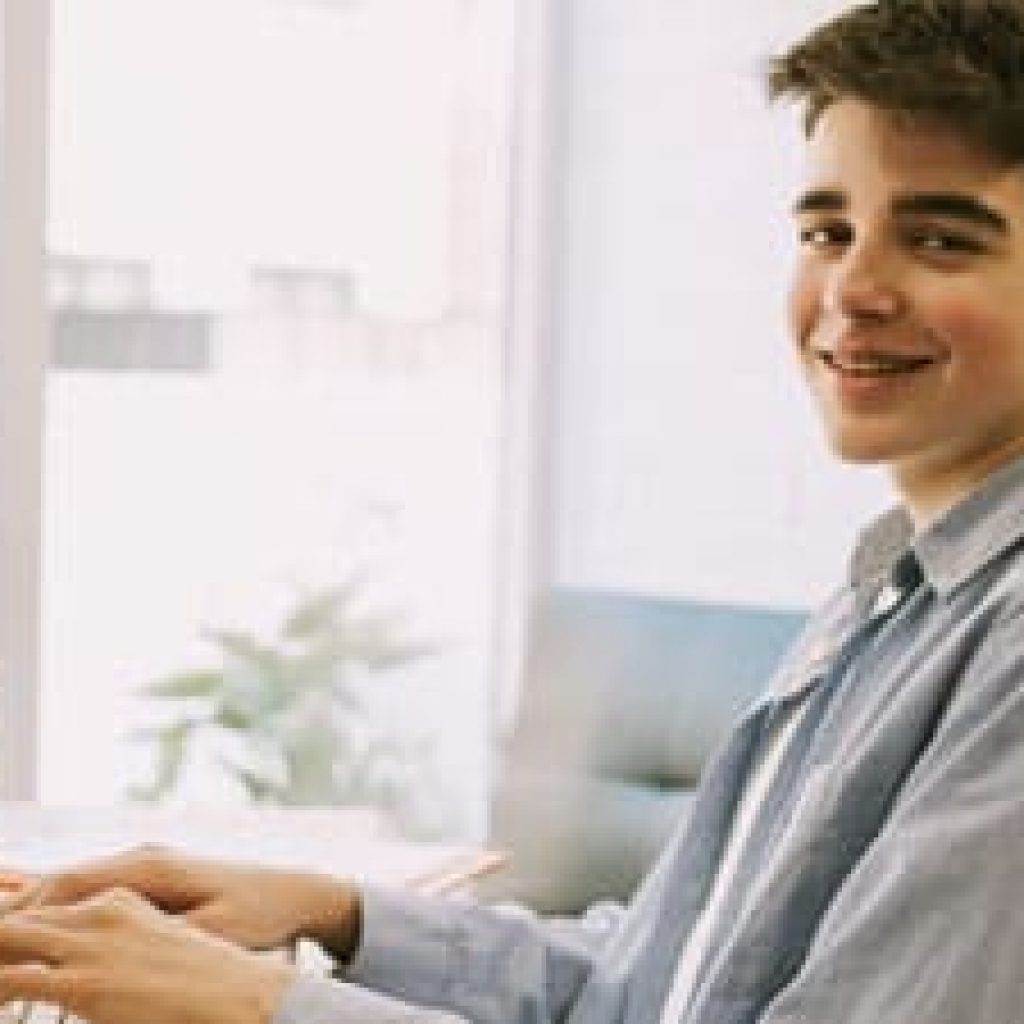 Core credits are easy to meet and the transcript is not a concern with Sevenstar's approach.Your high school student can explore interests and passions with confidence. 
Not every family needs a full-time program. Sometimes families just need options for a course or two. This may be an elective that isn't easy to find elsewhere, a foreign language option, a course that a student needs extra help in, or a subject that doesn't lie within a parent's particular strength.
The part-time option is also helpful for high school students who struggled in a course and need the opportunity to improve their course grade and overall GPA through credit recovery.
Whatever the case, the part-time option allows students to select individual courses, whether one or several, to round out their education. Every course is taught by a certified Christian instructor and is designed to be age-appropriate while also meeting solid standards for academic rigor and biblical integration.