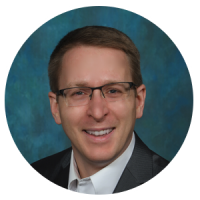 Welcome to Sevenstar Academy! We are excited to explore a partnership with you and look forward to an exciting journey together. Whether yours is a homeschool family seeking to supplement your curriculum with our courses or your family has a full-time student pursuing a diploma from our accredited academy, I know that you will feel at home here.
Since its founding in 2006, Sevenstar has provided thousands of students with an engaging and academically rigorous course of study that integrates a biblical worldview. Our foremost goal is to partner with families to educate and raise up a generation of young people who will bring glory to God. We pray that, as a result of this partnership, a biblical worldview will resonate through every area of your student's life and guide all of his or her decisions.
In addition to our biblically integrated curriculum, courses at Sevenstar Academy are led by subject-certified Christian instructors. In concert with those instructors, our support staff and administration work together to provide a personalized experience for every learner. I invite and encourage you to discuss your goals with our team and let us help you realize them. Over the years, Sevenstar students have gone on to make immeasurable impacts on the world in various trades, professions, and arenas. We would be honored to be a part of your story and to partner with you on the journey.
Prior to joining Sevenstar in the spring of 2016, Brett spent his career leading service-based organizations. His background includes executive roles such as chief of administration for a faith-based middle-judicatory nonprofit, chief information officer for a regional Christian ministry, and assistant superintendent and chief operations officer for an Ohio Christian school.
Mr. Henry is the third CEO of Sevenstar and the second person to serve as Head of School for Sevenstar Academy since their joint founding in 2006. In addition to his leadership at Sevenstar, Brett is a consultant to nonprofit and government organizations focused on systems and leadership development, organizational effectiveness, and corporate polity.
Additionally, he is a trained business coach, a Policy Governance® trainer, and a credentialed Christian minister.
Along with his family, Brett lives and worships near Dayton, where his wife (Jessie) is a school-based speech language pathologist (SLP). Two beautiful daughters complete their family.
Brett is degreed in computer science, business administration, and project management, with advanced degrees in public administration and jurisprudence. He is currently completing a Ph.D. in organizational leadership.
Additionally, he is licensed as a school business manager and superintendent by the Ohio Department of Education and holds Executive Director and Head of School certifications from the Association of Christian Schools International.
Accredited Online Flexible Christian Education Options